Boxes of Hope for Kershaw Commons Residents
For residents at high risk of complications from Covid-19, shopping can be a scary experience. Kershaw Commons is so thankful for a group of individuals working for the common good. This week, Boxes of Hope recently delivered boxes of food, toilet paper and paper towels to our residents.
Susan Kershaw, daughter of Ray Kershaw recommended that we speak to Maria Cortes of the Evangel Church in Scotch Plains. Maria and her fellow congregants are working hard every day to help people meet everyday food and supply needs. Boxes of Hope, a national faith based organization, is working through 10+ local churches in New Jersey alone, and they are delivering these items to people who need them.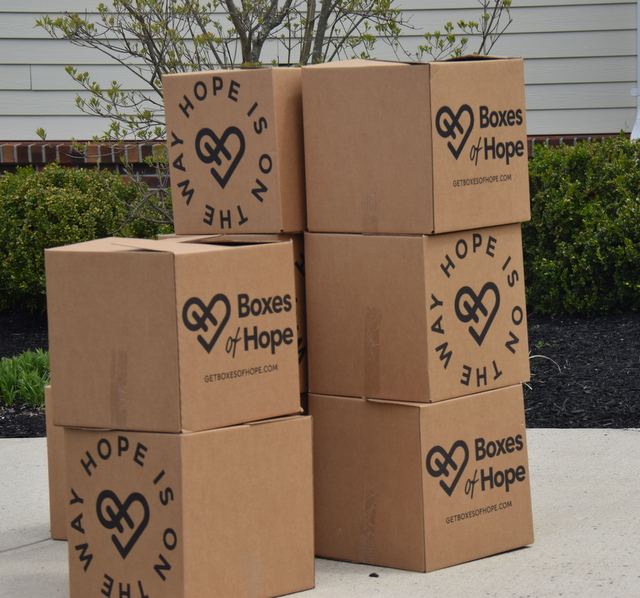 We are thankful, as always, to the Susan Kershaw and the Kershaw Family for all they do to help people with MS, and all they have done to make Kershaw Commons possible.
Our caring property manager Hetvi Vyas and tireless superintendent Travis Unglert were both integral in making this delivery possible. To keep risk down for our residents, Travis came out and quickly delivered one box to each apartment. On top of all they are doing to keep the building clean and safe for our residents, both Hetvi and Travis are always thinking of what can be done to improve a difficult situation for everyone. We are so thankful for their efforts.
In a time of risk for people living at Kershaw Commons, we are lucky for the team of people working to help our residents. From Moyra Rondon of the National MS Society, to Anna May Stroyek, Hetvi Vyas and Travis Unglert, we want to recognize the continued work and planning that is going into this effort.