Century Sunrise Constructs New ADA Garden Bed in Honor of Resident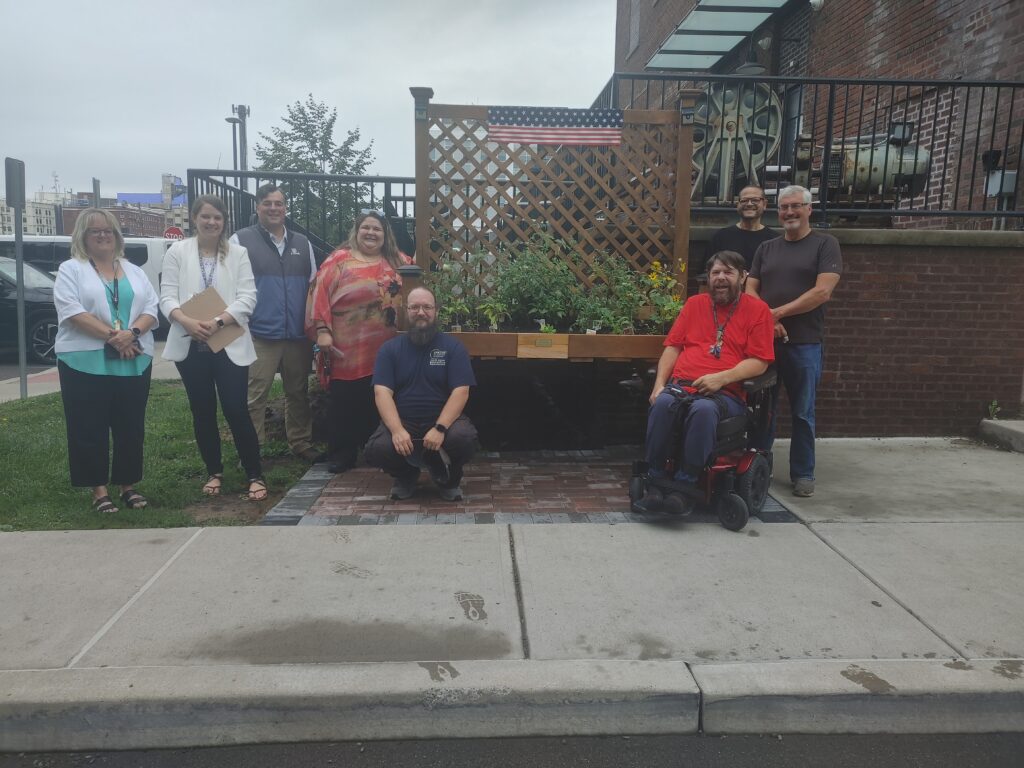 Century Sunrise officially established its first ADA-compliant Raised Garden Bed (pictured above). This garden serves as a working prototype that will serve as a model for multiple additional beds to be constructed next year. Multiple building residents have already joined the gardening initiative and the additional garden beds on the horizon, Century Sunrise may soon be gleaming with fresh produce grown by its residents.
The garden bed meets ADA design guidelines as it was constructed with pavers which allow wheelchairs to easily navigate around the bed to tend to the plants. The garden honors William Potter, a Century Sunrise resident with a passion for gardening. The wood-framed structure includes a plaque in his name and the date that the garden was first established. William is a resident with limited mobility who will now be able to pursue his passion thanks to this gardening initiative. Century Sunrise is proud to provide this chance to bring the community together and encourage equal opportunities for all residents in the community.