Farmington Mom Delivers Hundreds of Home Cooked Meals to Ojakian Commons Residents
Here is a fantastic story about good things happening in the midst of a pandemic. At Ojakian Commons, many of our residents have disabilities and are at higher risk of complications from Covid-19. We have been working hard to assure the building is safe and its residents are healthy. But sometimes, it is the personal touch that makes all the difference.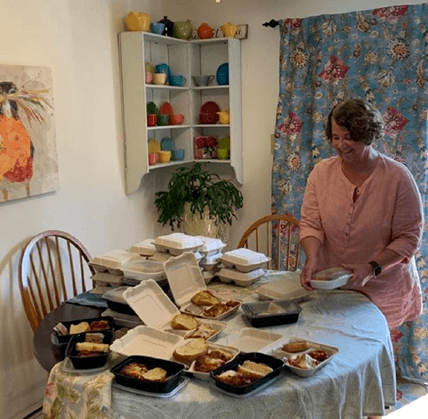 This story in the Hartford Courant highlights an amazing example of selfless action by Cheryl Tuggle, the mother of one of our residents. Ms. Tuggle has been cooking and delivering meals to our residents, allowing them home cooked meals as such a difficult time. This wonderful endeavor brings food and spreads the love Cheryl obviously has for her daughter to everyone at Ojakian Commons. Click below for a link to the full story in the Hartford Courant.
As you can see in the article, anyone wanting to help Cheryl with her work at Ojakian Commons can reach out to her at cheryltuggle@hotmail.com
Living in this time of uncertainty and isolation, it is heartwarming to see people helping each other.
We also want to thank Shawana Jenkins, our property manager, for her extended efforts to assure everyone at Ojakian Commons is safe and healthy. In a time of mandatory social distancing, Shawana is at our building daily, working to assure proper services and a safe setting remain in place at Ojakian Commons. Additionally, Shawana connects with our residents several times a week by phone and email, assuring regular communication for everyone at the building.