Apply for this Apartment Today
Specialized Apartments for People with Disabilities
201-505-9500
201-505-9500
Rents
Qualified Residents Pay 30% of Their Gross Monthly Income for Housing Expense**
Project financing requires the following maximum incomes*, which apply by household size:
Income Limits
50%
1 Person:
$42,850
2 Persons:
$49,000
3 Persons:
$55,100
* Affordable Housing Income Restrictions Apply based on the development's financing.
**Applicants for these 10 specialized apartments must qualify for the project-based Section 8 rental assistance according to the requirements of the Bergen County Housing Authority and HUD. Such assistance is available for each of the 10 specialized apartments.
These incomes are calculated just prior to signing a lease on the apartment.  If the income rises or falls after the time of income qualification, this will not affect income qualification.  However, this assumes that the income qualification was correct and true at the time of the qualification.
Affordable Housing Complex in Montvale, NJ
Montvale Commons – 10 Fully Accessible Rental Residences for People with Disabilities in a larger 28 Unit Building
Rental Assistance is Available for Qualified Applicants
If you qualify, you will pay 30% of your gross monthly income towards housing expense, and the rental assistance will pick up the rest.
Lovely, Spacious Apartments with Accessibility Features!
Montvale Commons, you don't need to compromise. The complex combines superior quality housing workmanship and a below market rental price you can afford, allowing you the lifestyle you deserve. The building has spacious, state of the art apartments — 10 of the 28 rental residences are specially designed with enhanced accessibility features to help people living with disabilities live in an easy, convenient way. From roll-in or specialized transfer showers in fully accessible bathrooms to easy opening sliding windows, hard surface flooring, specialized kitchens and automatic door openers, these apartments allow for greater independence.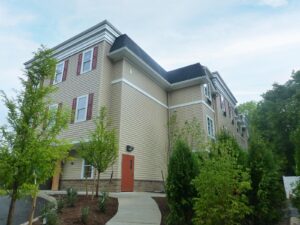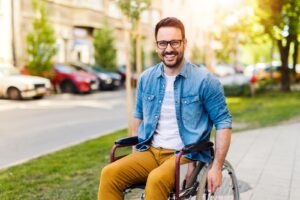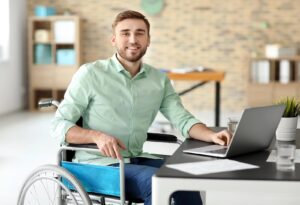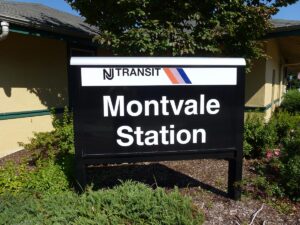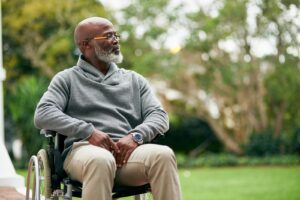 Beautiful Upscale Location
In a great spot in Suburban Bergen County, Montvale Commons is superbly located. One block from New Jersey Transit's Pascack Valley Train Line and easily accessible by both bus and your own car, the complex brings you convenience beyond compare. Our brand new state of the art building is a short distance to restaurants and shopping – with all the convenience you need. Entertainment and everyday shopping is also close by. Montvale Commons combines superior quality rental apartments with the perfect, upscale suburban location.
The Lifestyle You Deserve
At Montvale Commons, our eco-friendly state of the art apartments allow for a comfortable, yet stylish lifestyle in a convenient suburban location. Each newly constructed, airy apartment in this elevator serviced building will allow you pride and comfort in your new home. The specialized accessibility features will enhance your ease of living. We also have ample on-site parking to meet your needs.
Apply for this Apartment Today
Specialized Apartments for People with Disabilities
201-505-9500
Apartment Features
Fantastic Accessibility Features
The 10 Apartments Meet or Exceed ADA Standards, and include these additional upgrade features:
Barrier Free Apartment Accessibility Features
42" Wide Doors Throughout Apartment
Automated Door Openers on Apartment Entry Doors
Hardwood and Ceramic Tile Floors for Ease of Living
Custom Horizontal Sliding Energy Efficient Windows for Easy Opening
Linen Closets with Slide Out Shelving
Accessible Light and Thermostat Controls
Additional Electric Outlets in Bedrooms
Bathrooms with:
Accessible Transfer Showers
Accessible Mirrors
Additional Grab Bars in Bathrooms
Kitchens with:
Accessible Kitchen Cabinets with Roll Under Access, Slide Out Shelving and Lazy Susan Setup
Front Control Range / Oven
Dishwasher
Countertop Microwave
1 Bedroom Accessible
150 Nottingham Court, Montvale, New Jersey 07645
201-505-9500
Montvale Commons is an affordable housing complex in Montvale, NJ with 10 units for disabled persons.
Apply for this Apartment Today
Specialized Apartments for People with Disabilities
201-505-9500