Apply for this Apartment Today
845-831-8844
845-831-8844
Rents
Below Market Rents for these Superior Quality Apartments:
1 Bedroom:
$833-$1071*
2 Bedrooms:
$990-$1,275*
3 Bedrooms:
$917-$1,100*
Project financing requires the following maximum incomes**, which apply by household size:
Income Limits
60% Limit
1 Person:
$42,240
2 Persons:
$48,240
3 Persons:
$54,300
4 Persons:
$60,300
5 Persons:
$65,160
6 Persons:
$69,960
90% Limit
1 Person:
$63,360
2 Persons:
$72,360
3 Persons:
$81,450
4 Persons:
$90,450
5 Persons:
$97,740
6 Persons:
$104,940
* Affordable Housing Income Restrictions Apply
** Some apartments are set aside for people earning less and more than these maximums. Call the management office for more information.
These incomes are calculated just prior to signing a lease on the apartment.  If the income rises or falls after the time of income qualification, this will not affect income qualification.  However, this assumes that the income qualification was correct and true at the time of the qualification.
Approximate Waitlist 2-3 Years
Beautiful, Affordable Housing Complex in Fishkill, NY
82 Stylish Below Market Rental Residences in a Fantastic Location
The Views at Rocky Glen is a wonderful three building rental affordable housing complex in Fishkill, NY set in a great location with soaring view of the Hudson River Valley. Rents for these affordable apartments will make living easy, and the apartments are beautiful and spacious!
Quality Living
Apartments feature spacious kitchens with brand new appliances including ranges, refrigerators and dishwashers. With ample closet space, beautiful wall to wall carpeting, and tiled bathrooms, you will love being in your apartment. Convenient laundry facilities, an internet connected technology room and a great room for meetings and family parties are located on site.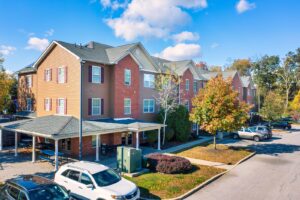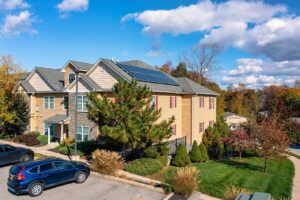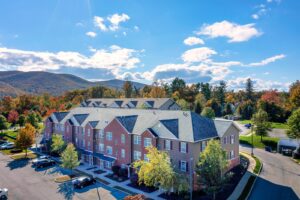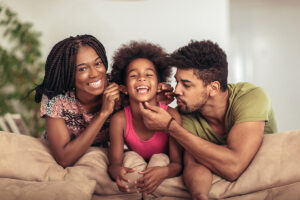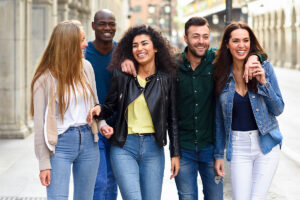 Stunning Natural Views and a Convenient Location
Looking out to the rolling Hudson Valley hills, the Views at Rocky Glen is right near Route 52, only one-half mile from Interstate 84. The complex is convenient to the shopping of Route 9 and all that Fishkill has to offer. With easy access to shopping, entertainment, services and good restaurants, the complex location brings convenience to your life. The Views is easily accessible by automobile or bus.
The Lifestyle You Deserve
With our spacious apartments, passive recreational space and children's playground, you may never want to leave the complex! But with free parking and easy access to local shopping and entertainment, going out is very convenient.
With the help of the New York State Homes and Community Renewal, the Community Preservation Corporation and WNC & Associates, Views at Rocky Glen stands out as another example of Regan Development's commitment to housing quality.
For more information on these below market housing units in Fishkill, NY and / or to find out what units are currently available to rent, call our rental office at (845) 831-8844.
Apply for this Apartment Today
845-831-8844
Apartment Features
Marble Countertops for Luxury and Convenience in the Kitchen
Brand New Appliances – Frost Free Refrigerator, Range, Dishwasher
Wall to Wall Carpeting
Individual Energy Star Heating / Air Conditioning Units for Your Personal Control
Free On Site Parking & Recreational Opportunity for Your Family
On Site Laundry Convenience
402 Rocky Glen Road, Beacon, NY 12508
845-831-8844
Apply for this Apartment Today
845-831-8844