Senior Horizons At Clifton Receives Board Game Donation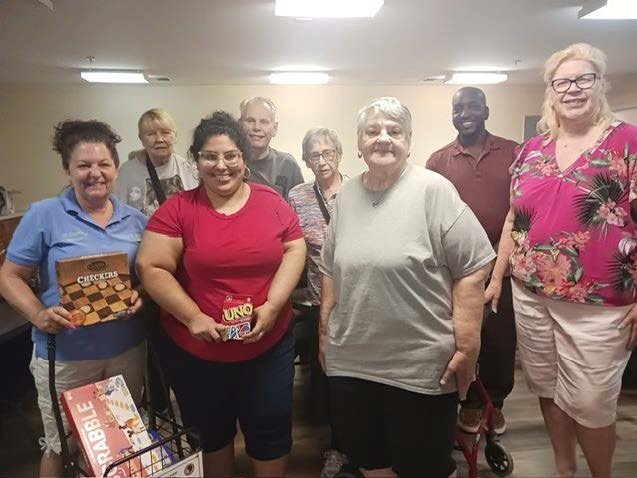 Residents at Senior Horizons at Clifton in New Jersey were recently treated to games donated by Kim Castellano from Power of One.
Kim was able to purchase the games with donations from Telecom Pioneers, a nonprofit organization of primarily actively employed and retired employees in the telecommunications industry throughout the country.
Horizons is now planning a Game Day to celebrate the donation and also plans to keep the games available for residents to play whenever they'd like. Senior Horizons is so thankful to Kim Castellano, the Power of One, and the Telecom Pioneers for their support and outreach to our residents."
Pictured is Senior Horizons resident, retired Verizon employee, and Pioneer, Chris Lizner.