The complex combines 72 workforce rental apartments along with 10,000 square feet of ground level commercial space for a Whitney Young Primary Care Health facility, plus a blood lab and local pharmacy run by Albany College of Pharmacy and health Science and over 6,000 square feet of space for office space for Equinox Inc. to serve as a social service office. The project's 20,000 square feet will also include two neighborhood retail commercial spaces.
The project's residential units will be located on the building's 4 upper stories. The 72 residential units include affordable and supportive units underwritten at 60% of Area Median Income ("AMI"), middle income units underwritten at 65% and 90% of AMI, market rate units underwritten at 100% AMI and one superintendent's unit.
Equinox, Inc. is the social service partner in the development. Equinox and Whitney Young Health Center received a two-million-dollar award from New York State Department of Health to fit out the commercial spaces.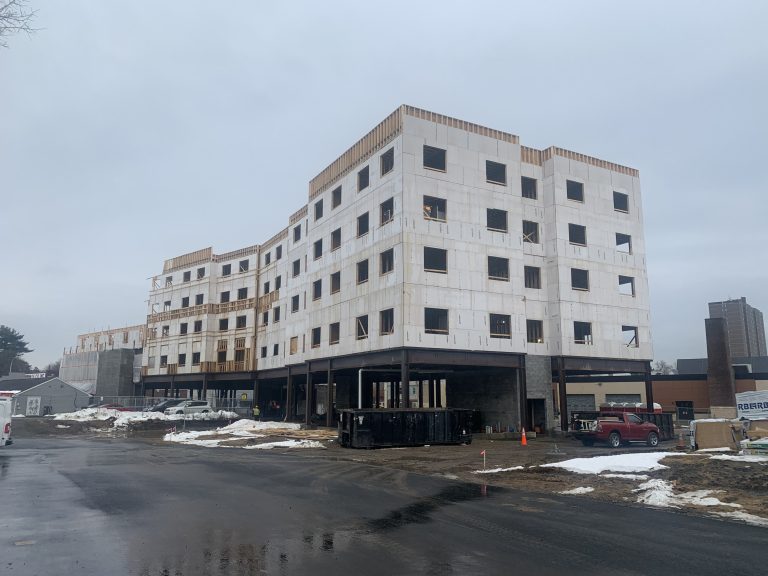 The project meets NYS and the City of Albany's goals to:
Create new attractive affordable housing and commercial opportunities for the local downtown Albany neighborhood
Address local housing needs by providing affordable workforce housing options for families as well as to special needs individuals and housing along with social services
Provide the first primary care medical facility for families in the downtown business district of Albany.
The development is receiving crucial funding support from New York State Homes and Community Renewal, making the rents work at levels that are affordable. We remain thankful for our partnership with HCR, which enables Regan Development to create important housing opportunities for people throughout New York State.