Apply for this Apartment Today
908-668-9236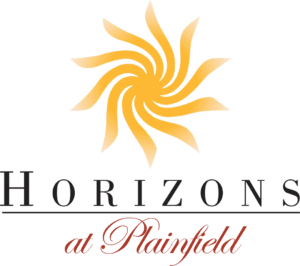 908-668-9236
Rents
Below Market Rents for these Superior Quality Apartments:
1 Bedroom:
$1,031*
1 Bedroom:
$1,229*
1 Bedroom:
$1,413*
Project financing requires the following maximum incomes**, which apply by household size:
Income Limits
1 Person:
$40,500
1 Person:
$46,350
1 Person:
$52,150
1 Person:
$57,900
1 Person:
$62,550
* Affordable Housing Income Restrictions Apply
**Some apartments are set aside for households below these income limits.
These incomes are calculated just prior to signing a lease on the apartment.  If the income rises or falls after the time of income qualification, this will not affect income qualification.  However, this assumes that the income qualification was correct and true at the time of the qualification.
Luxury Affordable Housing Complex in Plainfield, NJ
75-Unit First Class Below Market Rental Housing Complex with 25,000 feet of Commercial Space
In Plainfield, New Jersey, the firm has transformed the long dormant former Tepper's Department store into a beautiful, new mixed use development that is the centerpiece of the City of Plainfield's downtown redevelopment effort. Horizons at Plainfield is the winner of the prestigious 2004 State of New Jersey Smart Growth Award, for excellence in development.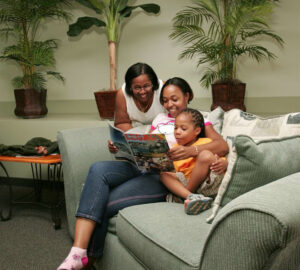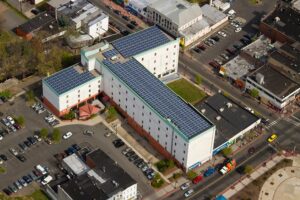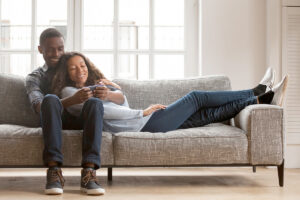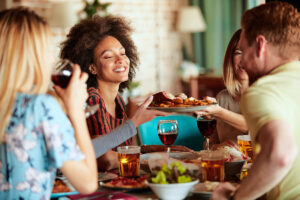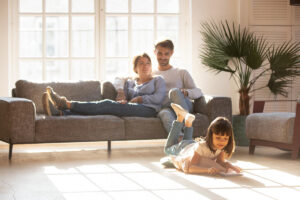 In a sister project at the same location, the firm created 25,000 square feet of new commercial rental space, fully leased to a number of retail users and service providers. Specifically, Horizons has an Aarons Furniture, H&R Block, a neighborhood grocery store and a high quality pre-school for local Plainfield residents.
For more information on these below market rental housing units in Plainfield, NJ and / or to find out what units are currently available to rent, call our rental office at (908) 668-9236.
Apply for this Apartment Today
908-668-9236
Apartment Features
Horizons at Plainfield contains 75 luxury style apartments with all the residential amenities you want – spacious modern kitchens with brand new appliances, wall to wall carpeting and many closets for your storage needs. The building also has easy and convenient on-floor laundry facilities and free on site parking. A pre-school is available right at the building for your family's needs.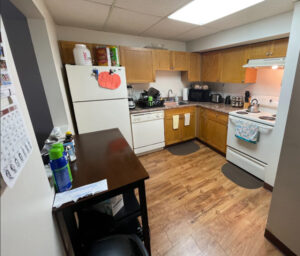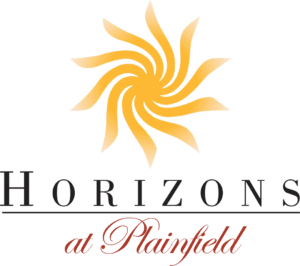 130 West Front Street, Plainfield, NJ 07060
908-668-9236
Apply for this Apartment Today
908-668-9236