Apply for this Apartment Today
732-431-0500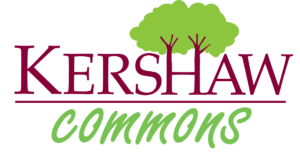 732-431-0500
Project financing requires the following maximum incomes**, which apply by household size:
Income Limits
1 Person:
$42,650
2 Person:
$48,750
3 Person:
$54,850
4 Person:
$60,900
Energy Star Equipment. Tenant pays heat, hot water, gas, and electric.
** Disability requirements and income restrictions apply
Rental Housing For Persons With Disabilities In Freehold NJ
30 Fully Accessible Rentals with Specialized Features to Ease Independent Living
Kershaw Commons is the East Coast's First Accessible, Affordable Rental Residences for People Needing Specialized Services Coordinated by the National Multiple Sclerosis Society.
Developed in Partnership with the National Multiple Sclerosis Society, Kershaw Commons provides people with disabilities with the state of the art, fully accessible lifestyle you deserve.
For a Superior Lifestyle
With our spacious new barrier free apartments full of accessibility features and activity-based community space (library, technology center, accessible garden, community rooms and other programming space), you may never want to leave the complex! But with free parking and easy access to local shopping and entertainment, going out is very convenient.
Right Where You Want to Be
Located next to the peaceful and wooded Applewood Estates Campus in Freehold Township, NJ, Kershaw Commons is convenient to shopping, restaurants and entertainment. It is less than a mile from the CentraState Medical Center's Multiple Sclerosis Center, and the MS Wellness Center. Kershaw Commons is in a beautiful setting that remains easily accessible by automobile, NJ Transit Access Link and Monmouth County's SCAT Transportation services.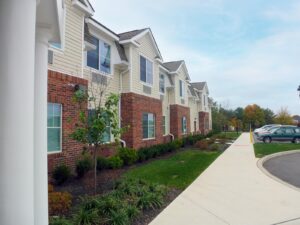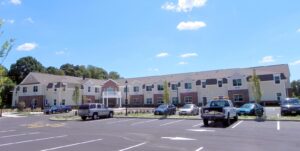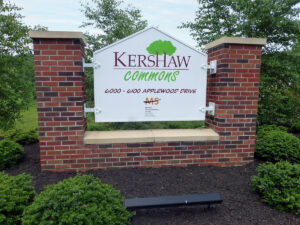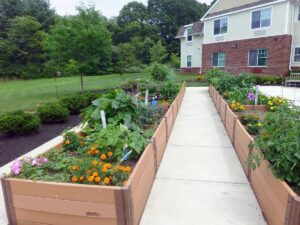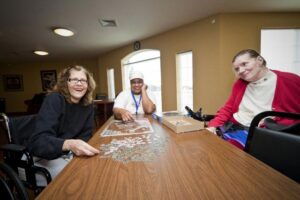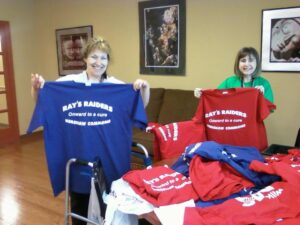 Kershaw Commons results from the creative vision of a fantastic team assembled by the dedicated staff of the National Multiple Sclerosis Society, led by Dorothy Northrop and Michael Elkow. The Society's effort to help provide accessible affordable rental opportunities for people with disabilities blossomed with the collaboration of Regan Development Corporation, the New Jersey Housing Mortgage Finance Agency, Raymond James Financial, TD Bank, the Township of Freehold and Monmouth County's Division of Social Services. Special thanks are also due to the late Raymond Kershaw for his guidance and support, and to Freehold's Collaborative Support Programs of New Jersey. Kershaw Commons is a national model for the creation of superior accessible affordable rental housing for people living with disabilities.
For more information on these housing units for persons with disabilities in Freehold NJ call our management office at (732) 431-0500.
Apply for this Apartment Today
732-431-0500
Apartment Features
Fantastic Accessibility Features
The Building Meets or Exceeds ADA Standards, and includes these additional upgrade features:
Barrier Free Apartment Accessibility Features
42" Wide Doors Throughout Apartment
Automated Door Openers on Apartment Entry Doors
Hardwood and Ceramic Tile Floors for Ease of Living
Custom Horizontal Sliding Energy Efficient Windows for Easy Opening
Linen Closets with Slide Out Shelving
Accessible Light and Thermostat Controls
Additional Electric Outlets in Bedrooms
Bathrooms with:
Some Roll In Shower Units and Accessible Transfer Shower Units for Remaining Apartments
Accessible Mirrors
Additional Grab Bars in Bathrooms
Kitchens with:
Accessible Kitchen Cabinets with Roll Under Access, Slide Out Shelving and Lazy Susan Setup
Side by Side Accessible Refrigerator / Freezer with Automatic Ice Maker
Front Control Range / Oven
Dishwasher
Countertop Microwave
Common Areas
Automated Door Openers on Building Entry Doors
Hardwood and Ceramic Tile Floors for Easier Movement
42" Wide Doors Throughout Building
Railings in all Public Hallways
Automatic Light Sensors in Common Areas
Automated Openers for Trash Chute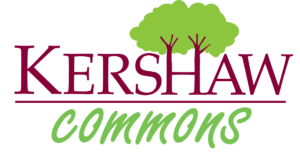 6000 Applewood Drive, Freehold, NJ 07728
732-431-0500
Apply for this Apartment Today
732-431-0500