Apply for this Apartment Today
845-343-4770
845-343-4770
Rents
Below Market Rents for these Superior Quality Active Adult Apartments:
1 Bedroom:
$880-$977*
2 Bedrooms:
$1,051-$1,134*
Project financing requires the following maximum incomes**, which apply by household size:
Income Limits
50% Limit
1 Person:
$39,350
2 Persons:
$45,000
3 Persons:
$50,600
4 Persons:
$56,200
60% Limit
1 Person:
$47,220
2 Persons:
$54,000
3 Persons:
$60,720
4 Persons:
$67,440
* Resident pays for electric and cooking electric. Landlord pays for heat and hot water. Income restrictions apply.
** Some apartments will be set aside for people earning less than these maximum incomes.
These incomes are calculated just prior to signing a lease on the apartment.  If the income rises or falls after the time of income qualification, this will not affect income qualification.  However, this assumes that the income qualification was correct and true at the time of the qualification.
Luxury Senior Housing Complex in Orange County, NY
Beautiful Lakeside Country Living at Rents You Can Afford – Below Market Rents
84 Lakeside Active Adult Apartments in Middletown, New York
On a beautiful peninsula overlooking scenic Silver Lake in Orange County, NY, the firm developed an independent senior housing complex with many attractive amenities.
Senior Horizons has a majestic, two-story community room, beauty salon, working gardens for its residents, exercise room and two well stocked libraries. Right on Silver Lake, residents can enjoy the peace and natural beauty of this lakeside location. You can even cast a line at an on-site fishing area. Senior Horizons combines an easy lifestyle for independent seniors with affordable rents to allow comfortable living – all in a place you will be proud to call home.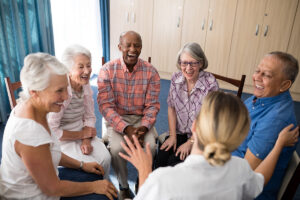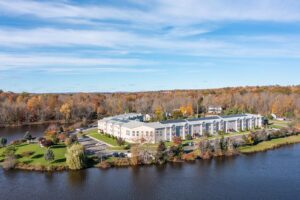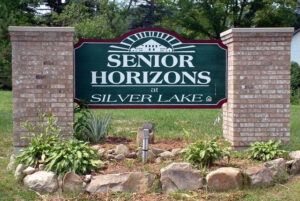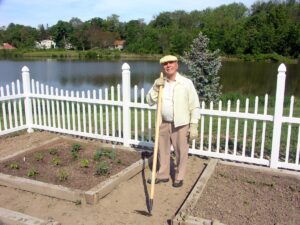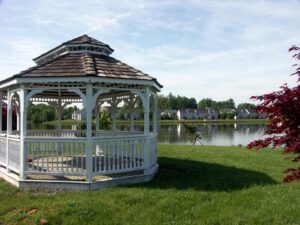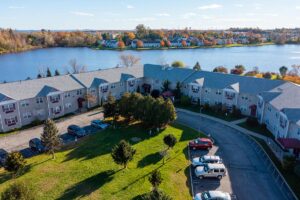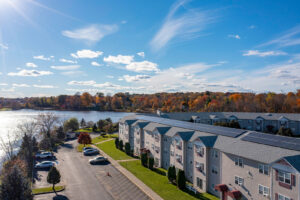 Senior Horizons at Silver Lake is a shining example of Regan Development's commitment to superior rental housing quality at below market rents. Developed in partnership with Libolt and Sons, Orange County, New York State Homes and Community Renewal, Key Bank, Senior Horizons is a wonderful example of developing high quality housing through creative partnerships.
One Person in the Household must be 55 years or older, though some non-age restricted apartments are available for persons with disabilities.
For more information on this senior housing complex perfect for active adults or to find out what apartments are currently available, call (845) 343-4770.
Apply for this Apartment Today
845-343-4770
Apartment Features
Included in the complex are the following:
Library & Exercise Room
Amazing Views From the Community Room & Beauty Salon
On-Site Super & Management Office
HC Accessible Units Available
On Floor Laundry Facilities
141 Bert Crawford Road, Middletown, NY 10940
845-343-4770
Apply for this Apartment Today
845-343-4770